ASINTEL
is a global communication services, maintenance and communication systems engineering company.
It was founded in 1988 to provide telecommunications advisory and engineering services to FECSA – ENDESA and GAS NATURAL.
It is currently located in Sant Cugat del Vallès in 180 m2 premises, with offices, warehouse, workshop and laboratory. It also has a regional office in L'Hospitalet de l'Infant (Tarragona).
The company has a fleet of its own 4×4 vehicles, vans and cars. It owns the software and the electronic and measuring equipment necessary for the successful performance of the work that it is commissioned to undertake.
The company focuses its activity on the telecommunications sector, both cable systems (optical and electric), and wireless systems (PMR, DMR, TETRA, Wi-Fi, WiMAX, radio links, etc.), to supply a global communications service.
In general, we currently perform the following work:
Advisory service, engineering, communications infrastructures and systems design.
Supply of equipment, installations and setting-up of communication systems.
Global turnkey projects from the first consultation, site management and right up to the completed and documented project is delivered.
Coverage, field measurements, communications system feasibility studies and audits.
24/7 maintenance of different types of equipment, communications systems (cable or radio), and infrastructures.
Official telecommunications operator (CNMC), providing data, Internet and mobile communications services.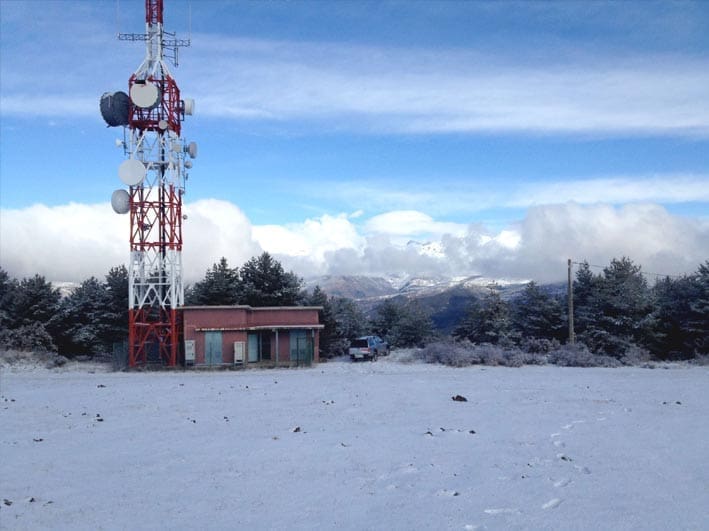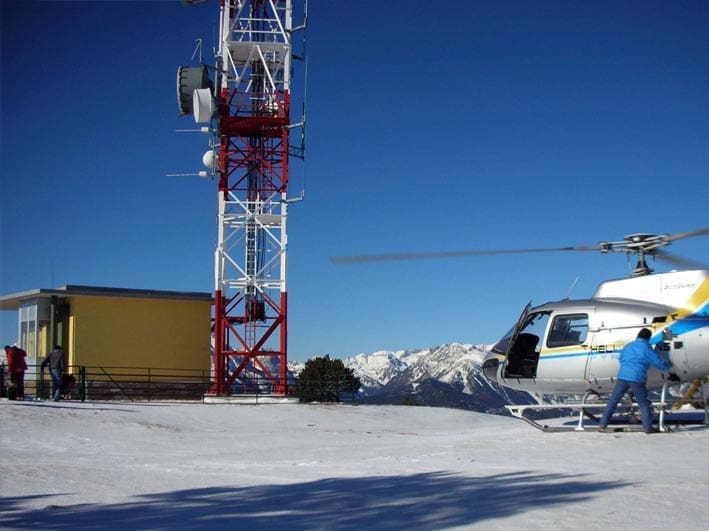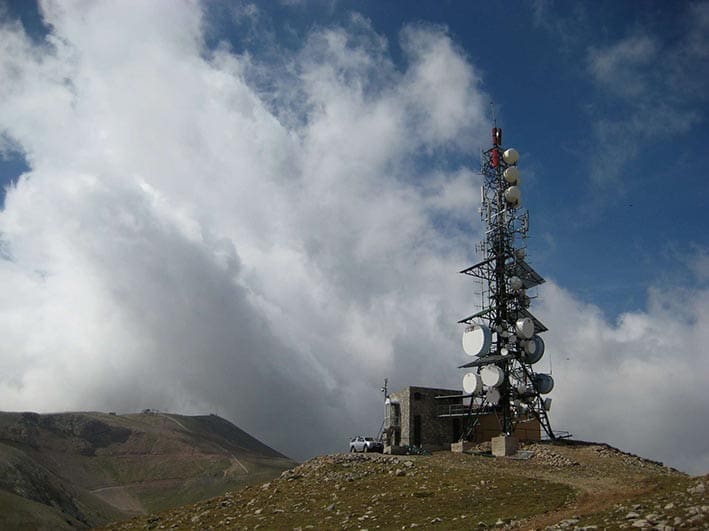 All these years of constant training and activity have allowed us to grow as a company and evolve our knowledge in different technologies, such as Telecommunications.
This evolution has led us to expand our services to the electricity and industrial sectors…+ and to create new activities that we did not initially develop, such as, for instance, operator services.
Since our foundation, we have worked directly for communications operators and companies such as CELLNEX TELECOM (Abertis Telecom), AXIÓN, BT, ALPI (Orange), ADAM, etc., and for large energy companies such as FECSA-ENHER, GAS NATURAL, IBERDROLA, and ENDESA-ENEL...
ASINTEL is the official distributor of several telecommunications brands and equipment, but none exclusively as the company has always wanted to provide each customer with the best possible solution according to their technical and economic needs…+
ASINTEL
is APPROVED and REGISTERED (with all of the documentation, experience and knowledge that this implies) to perform supplies, installations with work at a height (communications towers), in confined spaces and to maintain different systems and infrastructures
.
Since 2010, ASINTEL has formed part of different groups of companies in the civil engineering sector. We have thus expanded our distribution and services to different market areas, giving an ever more global service thanks to the knowledge and the work of leading companies in the sector, with highly qualified professionals.
So many years in the sector have allowed us to collaborate with different companies and distributors, and now we can offer technical services from level 1 (field technical service), to level 3 (direct contact with manufacturer), and offer global services as partners of different technologies.
Since the end of 2007, the company has worked with an ERP-type platform (centralized client-server database), allowing us to share all relevant information on the projects we carry out among the different departments of the company, so that any of our technicians can consult and clarify doubts for our customers, directly from the company or from any point with an Internet connection.
All of this effort and investment serves to give our company added value and to guarantee our professionalism and quality for our customers and projects.
Our company policy, the goals we set ourselves, and our commitments are as follows:
We set as our main goals:
Meet the requirements of our customers, legal obligations and regulations that might apply to us, and relevant requirements from interested parties.

Improve and optimize the company management and the work done to obtain better efficiency.
We are therefore committed to:
Ensure the necessary resources and the availability of information for the achievement of the defined objectives and goals.
Fostering knowledge and innovation as tools to generate value and achieve a high level of satisfaction of our customers.
Establishing the necessary mechanisms to obtain the continuous improvement of our processes and services.
Ensuring that the work carried out by the company is carried out in a respectful with the environment through the application of measures to prevent pollution and optimizing energy consumption.
Guaranteeing health and safety at work by applying prevention measures to minimize risk of injury and ill health at work.
Promoting measures to prevent crimes in which the company or its workers might get involved directly or indirectly when working.
Promote energy efficiency in all areas of the company.
​